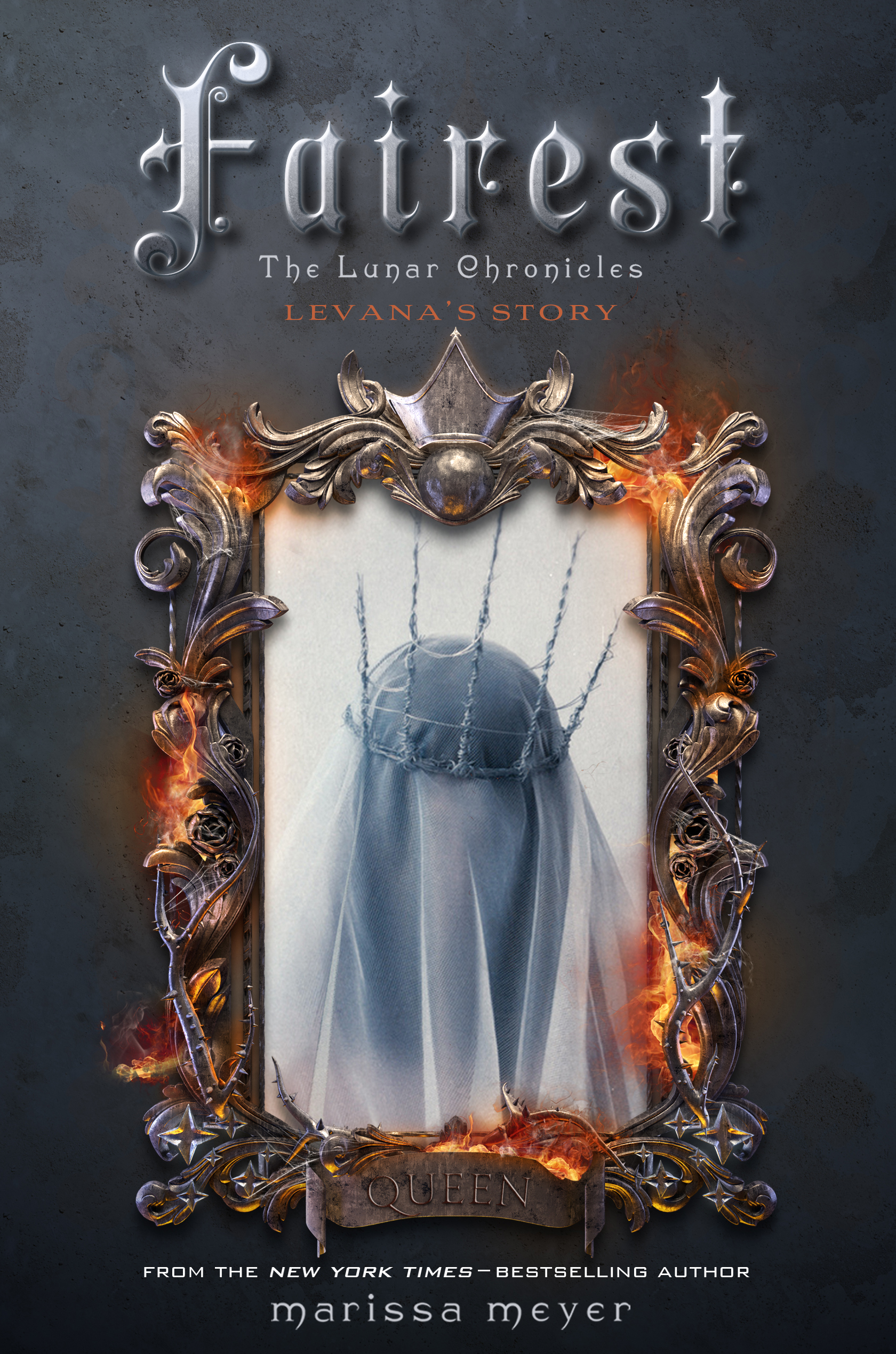 Series: The Lunar Chronicles
Hardcover: 272 pages
Publisher: Feiwel and Friends
Genre: Fairy Tale | Sci-Fi
Date of Publication: January 27, 2015
My Rating: 5 out of 5
Synopsis:
Pure evil has a name, hides behind a mask of deceit, and uses her "glamour" to gain power. But who is Queen Levana? Long before she crossed paths with Cinder, Scarlet, and Cress in The Lunar Chronicles, Levana lived a very different story--a story that has never been told...until now.
New York Times--bestselling author Marissa Meyer reveals the story behind her fascinating villain in Fairest, an unforgettable tale about love and war, deceit and death. This extraordinary book includes a special full-color image of Levana's castle and an excerpt from Winter, the exciting conclusion to The Lunar Chronicles.
Review:
As if we didn't know before...
At first I had a pinch of sympathy for the unloved, verbally abused young Levana, but then she unleashed a whole bundle of psycho and I changed my mind. Watching Levana become consumed by her own manipulation added such depth to the villain's character.
In Fairest, we find that Levana's parents have been killed and she must now bare the brunt of her sister's abuse alone. After seeing how horribly her family treated each other and their subjects, it is no surprise that Levana grew up to become a deceitful, selfish, manipulative witch determined to let nothing stand in the way of her gaining power.
With every book Marissa Meyer releases, I become more and more impressed with her story telling ability and her unique writing style. She has become one of my favorite authors. I am anxiously looking forward to finishing Winter, the final book in The Lunar Chronicles series.
The Lunar Chronicles Series:
Winter (Coming November 2015)